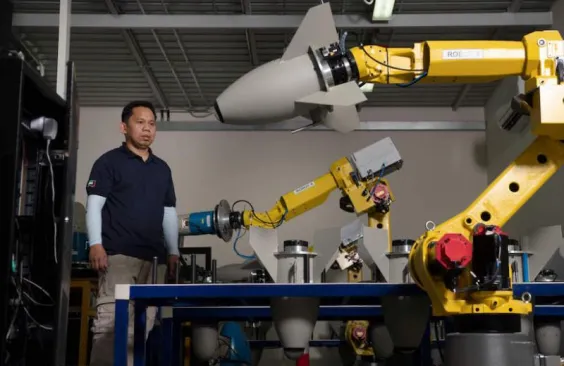 AL TARIQ is a world-class manufacturer of combat-proven precision-guided air munitions. ALTARIQ is part of Missiles and weapons cluster which are focusing to bring the latest technology on Missiles systems. We have enhanced our production capacity through cutting-edge technology and continual innovation.
Our kits come in easy-to-handle-and-deploy packages and achieve precision targeting via choice systems including GNSS/INS, Imaging Infrared (IIR) with complete Automatic Target Recognition (ATR) capabilities, and semi-active laser seekers against high-priority fixed, off-axis, moving, and relocatable targets.
Leveraging the latest advanced technologies gives us an edge in optics, propulsion, and weapons. This allows our engineering teams to create intellectual property across disciplines, including software development and mechanical design. This keeps us and you ahead, always.
Our portfolio includes combat-proven precision-guided munitions (PGM) - designed for the MK's series aerial bombs - that can greatly enhance ground strike capabilities. We support operational performance with PGM kits, testing equipment, documentation, and training to enable effective deployment anywhere in the world.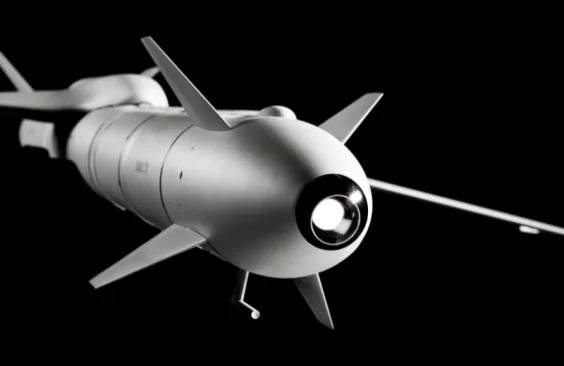 Offering an upgraded stand-off range, our fire-and-forget system helps improve pilot safety. Our seeker technologies mitigate collateral damage by delivering accuracy to within three metres of the target location.
Our combat-proven AL TARIQ range is a flexible family of kit systems. These unguided aerial weapons are converted into high-precision, longer-range, focused munitions using a range of guidance and propulsion technologies. The AL TARIQ system's modular nature, programming flexibility, long-stand-off ranges of up to 120km, and all-weather, day-or-night operational capabilities enable it to adapt as your missions evolve. These features further help you to achieve enhanced targeting accuracy by using Imaging Infrared (IIR) technologies with Automatic Target Recognition (ATR) capabilities, or semi-active laser (SAL) seekers.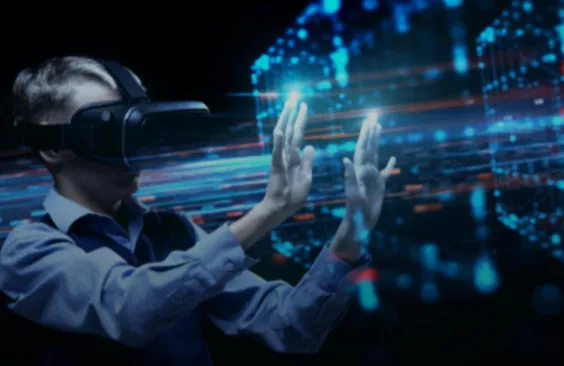 To develop the next generation of precision-guided aerial weapons, using leading edge innovation and colalaborative partnerships.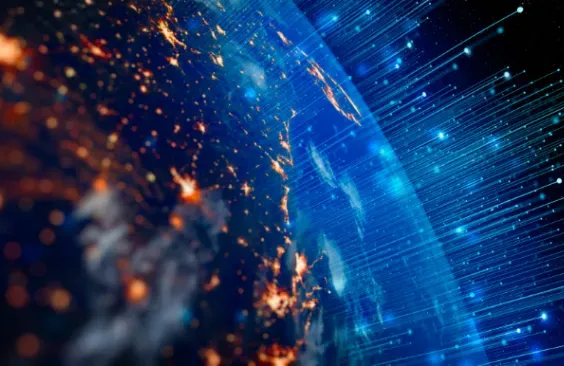 We live in an accelerating world. Characterised by uncharted frontiers, the future is empowered by advanced technology that is galvanising a new breed of players. At the edge of these frontiers exist no limits – where boundless opportunities await.
Transforming how we live, and ensuring a more secure future, is what we do. We are EDGE; and our mission is simple: to bring innovative technologies and services to market with greater speed and efficiency.
We will not only revolutionise the defence industry, but we will change its fundamentals. We are the vanguard of the next-generation, of a reimagined sector. We prioritise technology in a non-binary world and seek universal solutions. We work with everyone: big or small, start-up or established, local or global.
We are EDGE. We enable a secure future.
https://webfiles.al-tariq.ae/s3fs-public/2023-02/edge-career.webp